Enable or Disable Notifications Per DNS Record Group
We just added a new feature which allows you to enable or disable notifications on a per DNS record group basis: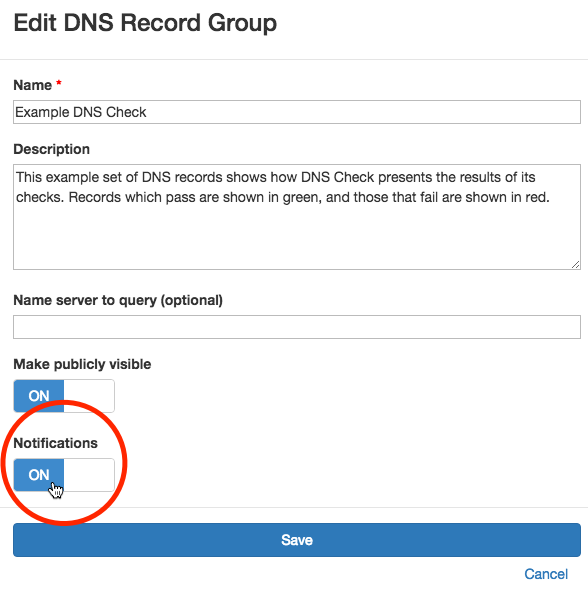 Prior to this update, notifications were permanently enabled for all DNS record groups. Now they're enabled by default, with the option to turn them off.
Your remaining notification options still get configured by navigating to the "Users" menu in the top-right corner of DNS Check's website, then selecting "Notification Options". Once there, you can choose to enable or disable Email, OpsGenie, PagerDuty and VictorOps notifications.