DNS Load Balancer Monitoring
We've added DNS load balancer monitoring to DNS Check.
DNS load balancers are used to distribute load for performance and/or redundancy purposes.
You can use DNS Check to monitor both A record and AAAA record based load balancers: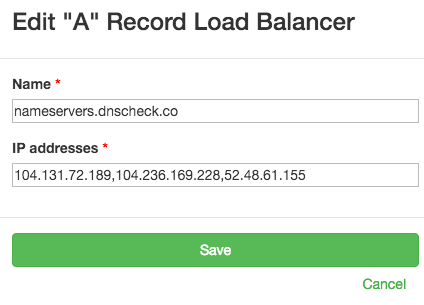 Each load balancer check can be configured with up to ten IP addresses.
DNS load balancer monitoring is available for paid accounts only.
You can find more details on DNS load balancers, including information on how to monitor them on our Check DNS Load Balancer Records page.